BROOKS
"RUN HAPPY ISLAND" TOUR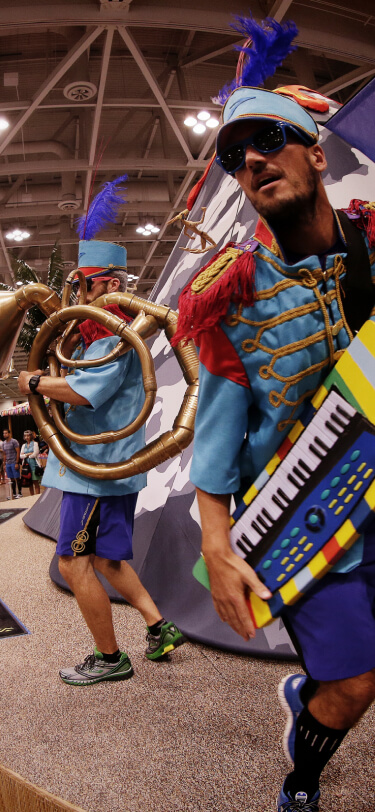 CHALLENGE

Administer an experience that surprises consumers, reinforces Brooks' "Run Happy" positioning and generates leads among runners across the U.S.

SOLUTION

EventNext helped Brooks convert their consumer brand experience at Rock 'n' Roll Marathons and other endurance running events into a touring island paradise. The tour featured the submarine-style Deep Shoe Diver vehicle, a race up Mt. Crackatoe-a, a mechanical shoe ride, and much more. The tour has shattered Brooks' goals for lead generation and consumer gait analysis.

RESULTS

The tour obliterated objectives by generating nearly 100,000 leads annually and garnering media coverage from such entities as the New York Times and Runners World Magazine.